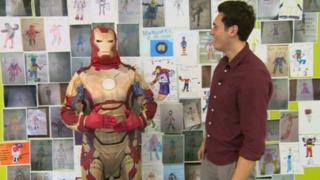 Check out your super suit designs...
The next superhero film, Iron Man 3, is out soon and we asked you what your dream super suit would look like.
Loads of you sent in your designs and Joe's been taking a look at them.
He even got some superhuman help to pick five designs to show to the stars of the film!
Keep tuning in to find out what they make of your designs!