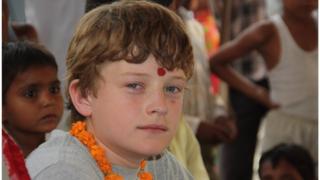 Watch Thomas's story...
A teenager from America has set up his own charity to send bikes to children living in some of the poorest parts of India.
Thomas Hircock first visited India with his father when he was 12 years old, and was shocked by the poverty he saw.
When they visited a school in Rajasthan some of the pupils told Thomas they needed bikes to help them get to their lessons.
Some lived up to 20 miles away and were having to walk every day.
When he got home to Philadelphia, Thomas and his family started a fundraising campaign at his own school.
In the first year they sent eight bicycles, but now, four years later, the Bike Club charity has shipped a total of 400 bikes to schools in India.
Check out the video to hear more of Thomas's story in his own words!