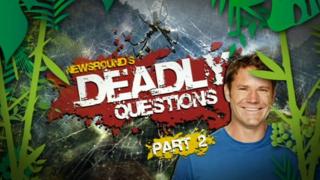 Steve Backshall answers your questions
In the second part of our interview with Steve Backshall, we put more of your deadly questions to him.
From coming face with crocodiles and tigers, the CBBC Deadly 60 star has arguably got one of the coolest jobs in the world.
And in-between coming face-to-face with some of nature's deadliest creatures, Newsround caught up with him at Longleat Safari Park where he was launching Deadly Adventure.