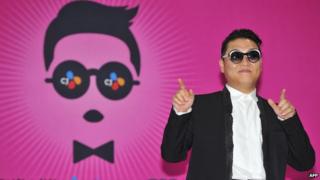 Psy has released his follow up single to Gangnam Style, called Gentleman.
He performed the new single live at a concert in South Korea, where it was being streamed live on You Tube.
The 50 thousand people at the concert were asked to wear white.
The single was available on Friday in more than 100 countries.
Psy's dance in Gangnam Style shot him to fame last year and became the most watched video of all time on You Tube.