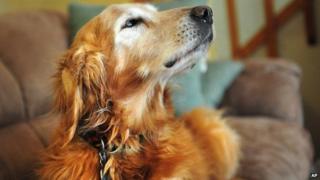 A man in the US who left his dog alone in his car found it had eaten $500 in cash!
Sundance the dog feasted on five of his owner Wayne's 100-dollar bills but left a one dollar bill uneaten.
Wayne had gone to a restaurant in Colorado to eat dinner. 12-year-old Sundance was left in the car and decided it was his dinnertime too.
Not wanting to lose the cash, Wayne collected the pieces of the 100 dollar bills from Sundance's droppings.
He's now taped up the 100 dollar bills and sent them to the US Treasury Department in the hope that they will replace them.
But he's been told that process could take up to two years.