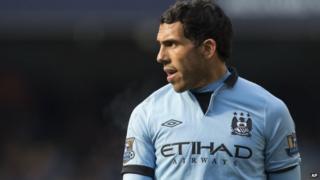 Carlos Tevez has begun work at a garden centre after being ordered to complete 250 hours community service for ignoring a driving ban.
He was reportedly put on flower-potting duties and was at the centre for two hours.
On Monday Tevez was spotted wearing a bright orange bib on an industrial estate where he was undertaking some cleaning.
Tevez is also banned from driving for six months and was fined £1,000.