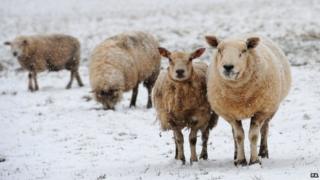 Thousands of sheep are thought still to be missing under deep snow drifts which some farmers claim have killed half of their livestock.
Across the UK, it's thought that around twenty thousand more sheep died this winter, compared with last.
In the Isle of Man, it's now believed one in ten sheep and lambs have died.
Many farms are still buried beneath several feet of snow and farmers say it's going to take a long time to locate all the dead animals.