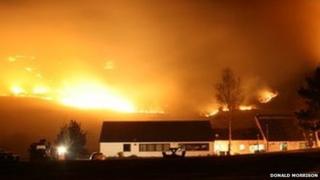 RSPB Scotland has said it is seriously worried about the effect of recent wildfires on the golden eagle, which nests in open moorland.
There have been more than 200 fires in parts of the Scottish Highlands in the past 10 days.
The charity has sent experts to the area to try and see how bad the damage has been.
There are also concerns for thousands of migrant birds that are due to nest in the area in the next few weeks.