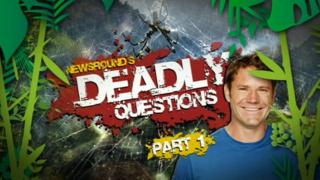 Check out what Steve has to say...
He's got one of the coolest jobs in the world - coming face to face with some of nature's deadliest creatures.
But in the middle of his busy schedule jetting around the world Steve Backhall caught up with Newsround at Longleat Safari Park.
We put some of your questions to the star of CBBC's 'Deadly 60'.