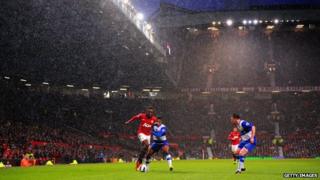 It's one of the most famous footy stadiums in the world! But by the sound of things, not everyone's happy with the atmosphere at Old Trafford.
According to newspaper reports, Manchester United have brought in sound experts to inspect the stadium, which seats a whopping 75,000 people.
It's thought the move comes after complaints from fans that the stadium is too quiet on match days.
The sound engineers are attending matches to see what could be improved.
It's thought they will be reporting back to club officials who will decide whether to make any changes to the stadium.