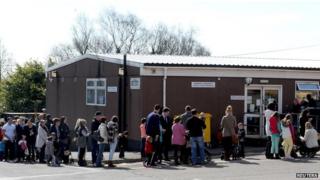 Twice as many people turned up for measles jabs at emergency sessions in South Wales than had been expected.
That's according to health officials in the Swansea and Neath Port Talbot areas, where an epidemic of the disease has affected nearly 600 people.
Four hospitals held extra sessions for parents to bring their children to be vaccinated.
Around 1700 people had the jab, with big queues of parents and kids forming outside the hospitals.
Vaccinations will also be held in schools in South Wales this week, after pupils come back from their Easter holidays.
Another outbreak
Meanwhile, there's another outbreak of the disease happening in the north-east of England.
The number of confirmed cases of measles across the Stockton and Middlesbrough area has reached 200.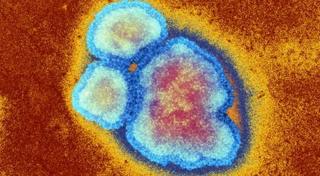 What is measles?
Measles is a viral illness which can make you feel really sick.
It causes a red-brown rash to appear on the skin and can make your tummy hurt and give you diarrhoea.
Symptoms usually last about two weeks, but in rare cases it can lead to further problems for kids who catch the disease.