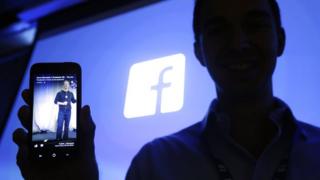 It's the social networking website with more than a billion users across the world!
Now, Facebook has launched its own software for mobile phones so people are always connected to the site.
The Home software will work on phones powered by Google's Android system, and will be available in America from 12 April.
But some tech experts are worried it could give Facebook too much access to people's private information.
Home was launched by Facebook's founder, Mark Zuckerberg, at the company's headquarters in California on Thursday.
Once the system's installed on a phone it takes over the main display screen, turning it into a live feed of information, notifications and images Facebook users are sharing.