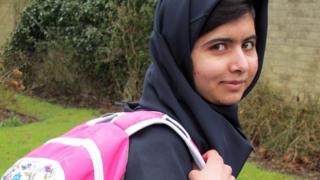 Hollywood film star Angelina Jolie has praised the strength of Malala Yousafzai, the Pakistani schoolgirl shot by the Taliban.
She was speaking at a big meeting in New York where Malala launched a new charity to help pay for girls in Pakistan to go to school.
Last October, Malala was shot whilst on her school bus in Pakistan after campaigning for girls' education.
Her new charity will start by funding school lessons for 40 girls.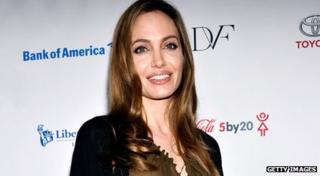 'Happiest moment'
"Announcing the first grant of the Malala Fund is the happiest moment in my life," Malala said in a video message at the Women in the World conference.
Speaking in support of the charity, Angelina Jolie said that Malala would be "in charge" on the fund.
The star, whose voice you may have heard in films like Kung Fu Panda and Shark Tale, has donated $200,000 of her own money to the charity.
Malala started school again in the UK in March, after being flown to Birmingham for treatment after she was shot.