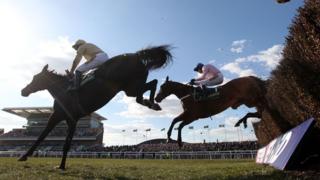 Watch Martin's report...
Ahead of one of the biggest days in the racing calendar- the Grand National, Newsround's Martin has been finding out more about the race.
It's been designed to challenge some of the best jockeys and racehorses in the world.
But since the year 2000 eleven horses have died taking on the course and some say the race is too dangerous.
In the last year, the race's organisers have made several changes to try and protect the horses taking part.