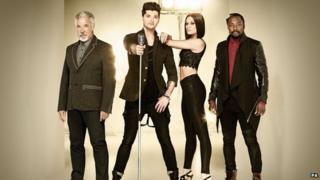 If you love The Voice AND Britain's Got Talent you'll have to set your TV recorder next week.
It's been announced that both shows will clash, meaning they'll be shown at the same time with both programmes competing for viewers.
The BBC has moved the start time of The Voice from 7pm to 6.45pm on Saturday 13 April.
It will overlap with the first Britain's Got Talent on ITV, which will run from 7pm to 8.35pm.
The competition puts more pressure on The Voice to be a success after last year's series saw a big drop in viewers after its early stages.
More than seven million viewers tuned in to see Leanne Mitchell win the first series, almost five million fewer viewers than the final of BGT.