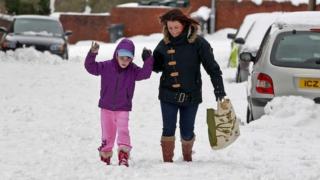 March second coldest for 100 years
The snow and chilly temperatures of March made it the joint second coldest since records began more than 100 years ago.
The Met Office say the average temperature was just 2.2C - more than 3C colder than what we're used to for March.
Scotland was the coldest with an average temperature of 1.3C. In England it was 2.6C, in Wales it was 2.4C and in Northern Ireland it was 2.8C.
Forecasters say the cold, dry conditions are set to continue for the time being, but milder and more unsettled weather is expected next week.