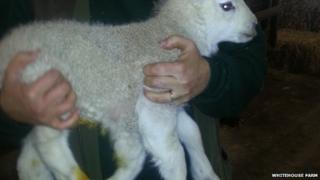 A lamb has been born with five legs on a farm in Northumberland.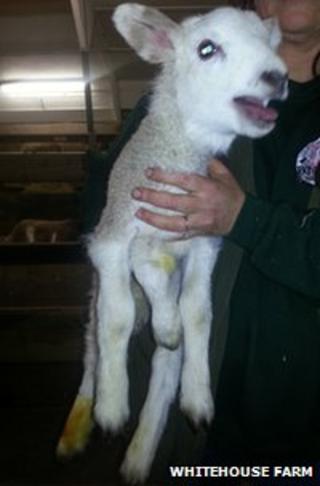 Staff at Whitehouse Farm in Morpeth have named the lamb Quinto, who was born on Sunday.
She has an extra front leg which is fully formed and isn't causing her any problems, according to the manager of the farm.
A vet is due to look at Quinto to decide whether she should stay with five legs or if it would be better for her health to have it removed.
If she does have it removed, staff at the farm say it won't affect her health.