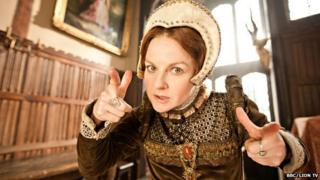 Horrible Histories books are coming to an end, according to their author, Terry Deary.
In an interview with a newspaper, he confirmed that they've "naturally come to an end."
He also said he expects his next book, Deadly Days in History, will be his last book written for children.
After that, he plans to write history for adults, according to his own website.
Terry Deary's first book, The Terrible Tudors and The Awesome Egyptians, was published in 1993 and since then he has written more than 60 books.
25 million copies have been sold around the world and the books were adapted into the TV series on CBBC in 2009.