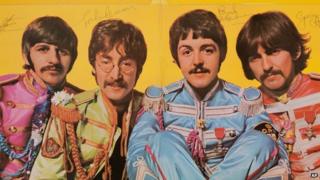 A signed copy of a Beatles album has sold at auction in America for almost £200,000!
The copy of the Sgt. Pepper's Lonely Hearts Club Band album is signed by all four members of the famous 1960's British band.
The rare copy was expected to sell for around £20,000 but managed to fetch almost 10 times that.
The previous record for a signed Beatles' album cover was £98,600.