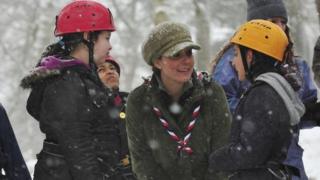 A shortage of adult volunteers means thousands of children are waiting to take the scout promise.
Around 35,000 children are on the waiting list as the organisation doesn't have enough volunteers to help run activities.
The Duchess of Cambridge started volunteering for the scouts last year and helps out at a scout group close to her home in North Wales.
It's thought she's the reason thousands of kids have been inspired to join.
There are currently over half a million scouts in the UK.