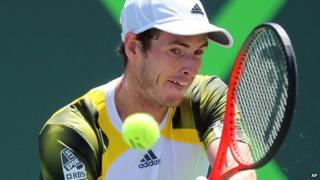 Tennis star Andy Murray battled past David Ferrer to grab his second Miami title and gain world number two ranking.
Andy won the final of the Masters tournament 2-6 6-4 7-6 (7-1).
He was ranked number three in the world, but this win has pushed him up past Wimbledon champ Roger Federer into second place.
Novak Djokovic is currently world number one.
But it was far from easy. "It was such a tough match...it could have gone either way, both of us were struggling physically at the end," said Murray.
Murray first achieved world number two, his highest world ranking, in 2009 but he only stayed in that position a few weeks.