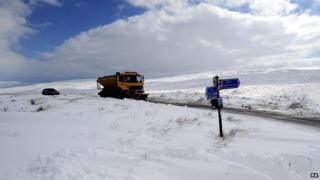 Easter Sunday has been confirmed as the coldest Easter day in the UK since records began.
The lowest temperature recorded was -12.5 degrees Celsius in Braemar, in the Scottish Highlands.
Weather forecasters at the Met Office confirmed that the freezing weather is the coldest the UK's seen in 25 years.
The previous chilly record was set back on Easter Monday in 1986, when the temperature dipped to very cold -9.8C.
Temperatures for this time of year should normally be between 10C and 13C.
Weather experts are saying the cold spell covering the UK could last until mid-April.