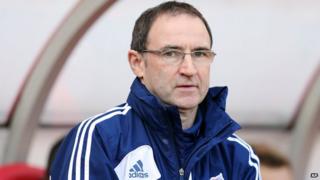 Martin O'Neill has been sacked as the manager of Sunderland, with just seven games left this season.
Sunderland haven't won a game in eight league matches.
His team are now just a point off the relegation zone after losing 1-0 to Man United on Saturday.
O'Neill arrived at the Stadium of Light back in December 2011.
The club said a decision on will takeover from O'Neill would "be made in the coming days".