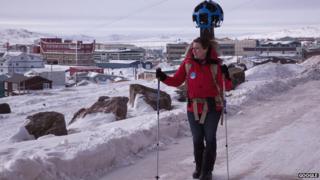 Google's Street View has headed to one of the most unmapped places on Earth.
The internet giant has packed its high-tech Street View cameras onto backpacks and taken them to the Canadian Arctic.
Starting in the remote city of Iqaluit, in Nunavut, the camera backpacks snapped pictures of the snowy landscape to upload onto the mapping site.
There aren't many accurate maps of the region, so Google hope the new Street View images will help create more detailed ones of the area.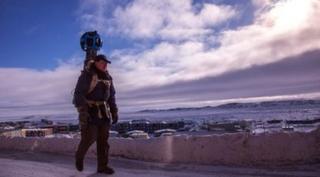 The area is so remote they had to take an Inuit mapping expert with them.
It is below freezing most of the year in the territory, the roads are covered in snow and polar bear sightings are pretty frequent.
Google hasn't announced when its planning to take the cameras further north into the Arctic.
Its already taken high-tech cameras up the Grand Canyon and deep down to the Great Barrier reef.