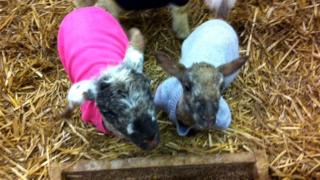 Farmers in Birmingham have come up with a stylish way to keep their animals warm this Easter.
The lambs on Beckett's Farm have been given some chunky knitwear to keep them warm.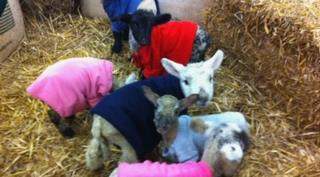 The tiny jumpers were made for babies but are a perfect fit for the little creatures.
Holly Beckett, who works for the farm, said; "Now they look even cuter".
The recent freezing weather has hit in the middle of the lambing season.
Lots of farmers are worried about the health of the newborns, who might not survive outside in the cold.