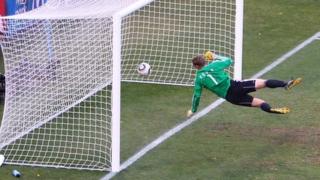 The president of Uefa has said goal-line technology is too expensive to be used in the Champions League.
Michel Platini thinks the money should be spent on youth football instead.
The football boss said the technology would need to be installed in 280 stadiums, at the cost of around £46 million.
He added; "It's quite expensive for the sort of mistake which happens once every 40 years".
Fifa is set to use goal-line technology at the 2014 World Cup in Brazil.