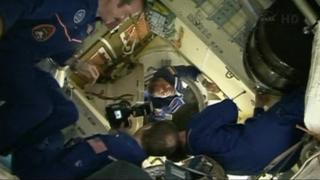 A Russian spacecraft carrying a three-man crew has made space travel history.
The Soyuz spacecraft arrived at the International Space Station just six hours after blast off.
By using a new route the team cut down the journey time by around 45 hours!
Nasa's Chris Cassidy and Pavel Vinogradov and Alexander Misurkin of the Russian Federal Space Agency, are the first humans to get there so quickly.