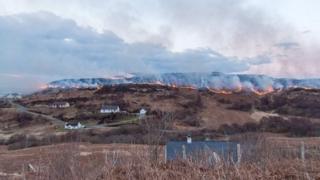 Firefighters have been tackling a number of large wildfires across the Highlands in Scotland.
In one area the flames were two miles wide and were so close to a village, the residents were told to be on standby in case they needed evacuate their homes.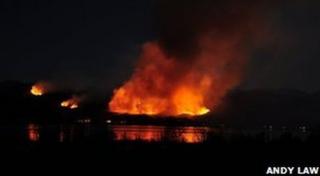 Around 30 firefighters have been working hard to stop the fires, and the service says they are in a good position to keep them under control.
A spokesman for Highlands and Islands Fire and Rescue said much of the region was "tinder dry" and that the windy weather has been 'whipping up the fires'.
He also said: "We are asking members of the public in the countryside to be very careful, especially with naked flames."
Muir burning
A practice called muir burning is also being carried out at the moment by hill farmers and landowners.
These are fires that are caused deliberately to burn off long grasses and heather to encourage new grazing for sheep and grouse.
Highlands and Islands Fire and Rescue Service has asked landowners to keep muir fires under control.