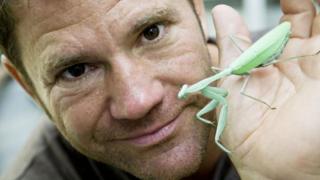 Deadly animal expert Steve Backshall is getting ready to answer your questions about all creatures great and small, and of course, deadly!
Steve is a presenter on the BBC Show Deadly 60 and the CBBC favourite Live and Deadly.
Over the Bank Holiday weekend Steve will be hosting a series of live animal shows at a safari park in Wiltshire in the UK, but he'll also be answering some of your questions about all the weird and wonderful animals he has worked with.
So, we want you to get in touch, and watch out for the answers on Newsround over the coming weeks!