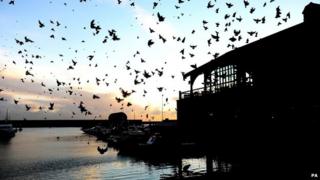 Too many of the UK's most threatened birds are disappearing according to the RSPB.
The bird charity's annual Big Garden Birdwatch survey found that the number of starlings in our skies has hit an all time low.
They also said there has been an alarming drop in the amount of sparrows, bullfinches and dunnocks.
The charity want people to take better care of their gardens, which they say are important habitats for many of the creatures.