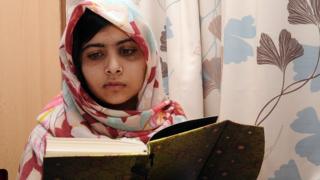 Malala Yousafzai, the Pakistani schoolgirl shot by the Taliban, is to write a book about her life.
The book, which will be called "I am Malala", will tell the story of the 15-year-old who was shot by Taliban gunmen after she became an campaigner for girl's education.
Malala said; "I want to tell my story, but it will also be the story of 61m children who can't get education. I want it to be part of the campaign to give every boy and girl the right to go to school. It is their basic right."
The book is due to be out later this year.