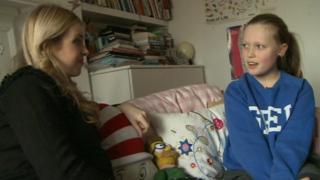 Has divorce affected you?
Almost half of all marriages in the UK end in divorce and kids are often stuck in the middle.
Having no control over what happens to your family, it can often leave children feeling scared, sad or angry.
Government research shows that kids whose parents divorce when they're seven or older find it harder to trust people and make friends.
In Hayley's report she meets Imogen, whose parents decided to separate when she was six years old. It was a tough time for Imogen and she missed a lot of school because she was so upset.