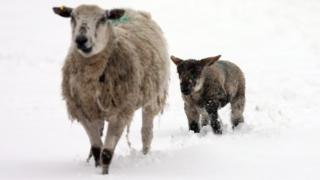 Farmers fight to save their animals
There are fears for the safety of thousands of farm animals stuck in the thick snow and freezing temperatures that are still affecting parts of the UK.
Many are thought to have died.
But farmers have been doing all they can to save their sheep and cattle.
Read more: