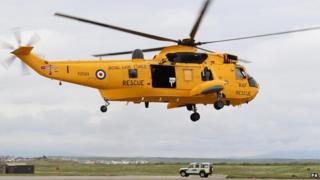 The UK's helicopter search and rescue service, which employs Prince William as a pilot, will be taken out of military control and run by a private company called Bristow.
The Royal Air Force and the Royal Navy have run the rescue service for more than 70 years.
But from 2015 it will be taken over by a private company based in America.
Bristow will also replace Sea King helicopters, which Prince William flies, with more modern versions.
The government says that the more up-to-date and faster helicopters would be able to reach some incidents more quickly than they currently do.