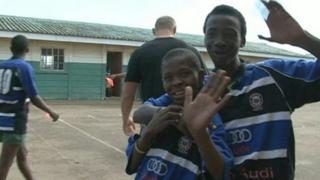 Martin finds out more..
With more and more clothes ending up in landfill sites in the UK, one charity is trying to cut that down and make sure unwanted sports kit goes to good use.
SOS Kit Aid take good sports kit that's no longer in use and give it to kids around the country who could make use of it.
They deal with rugby and cricket kits, and this year have started reusing squash kits too.
And it's not just in the UK - unwanted kits get sent all around the world to kids that need them.
Martin went along to find out more - check out his report...