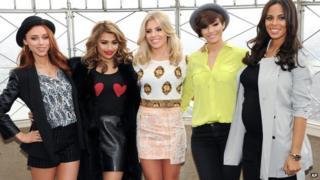 The Saturdays have topped the UK singles chart grabbing the number one spot for the first time.
After five years of trying the girl group's song What About Us secured them the all important place in the charts.
The new single, which features reggae star Sean Paul, has become the fastest-selling single of the year so far with 114,000 copies sold.
Before this they'd had 11 UK top 10 singles but no number one.