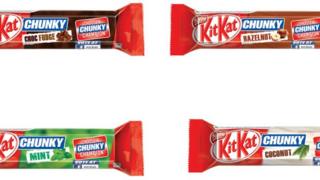 Nestle has withdrawn thousands of chocolate bars and Easter eggs after plastic was found in some of their products.
The 48 gram bars of peanut butter, chocolate fudge, caramel and hazelnut are affected.
Plastic has also been discovered in their giant Easter eggs as well.
If you've already bought one, return it to the shop, unopened, to get your money back.