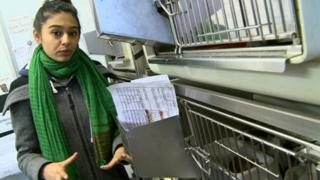 Unpredictable weather hits wildlife
Normally at this time of year flowers are blossoming and animals have finished hibernating.
But the recent unexpected snow and heavy rain is having an impact on plants and wildlife.
In March 2012 we were at the beginning of a heat wave and forecasters were reporting on record high temperatures across the UK.
Nel's been to a hedgehog sanctuary to find out how important the weather is to wildlife.