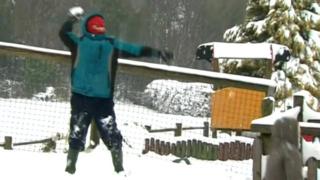 Hayley weather
More than a thousand schools across the country have closed as severe weather hits the UK.
Forecasters say some places have seen between 20cm-40cm of snow and it could end being the coldest March for fifty years.
Some areas are also predicted to see 50-75mm of rain over the next 24-48-hour period.
Hayley's got more on the wacky weather.