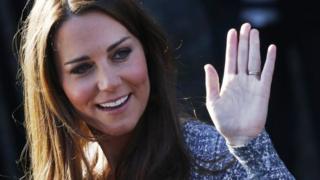 The Duchess of Cambridge is spending the day helping out at a Scout camp in the Lake District.
Kate will be looking after a group of cub scouts as they learn how to cook outdoors, climb trees and abseil.
It's all in a bid to try and get more adults to help out as scout leaders.
This won't be the first time she's helped out - she's been volunteering privately with the Scouts since last January.