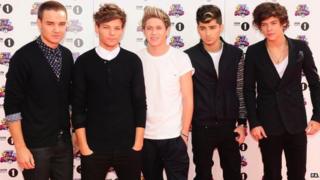 A shop only selling One Direction goodies has opened in the UK.
The shop will only be open temporarily - opening for three weeks in a shopping centre in Leeds.
Fans are able to buy One Direction posters, phone covers, clothing and even life-size cardboard cut-outs.
This won't be the first time the boys have set up their own shop. They've previously opened stores in America, Australia and Sweden.