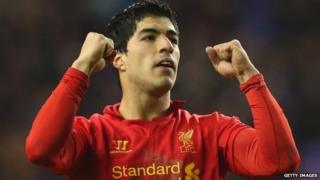 Luis Suárez is reported to have said he would consider leaving Liverpool for a team playing in the Champions League.
Liverpool are certain the striker will remain at Anfield and say the Uruguayan's comments may have got lost in translation.
Suarez is on top form this season and has already scored 29 goals in all competitions.
But, he's yet to play in the Champions League for the Reds and qualification looks unlikely this season.