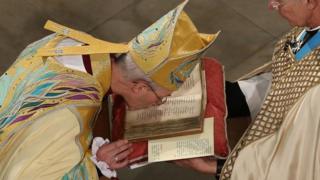 AP
Celebrations are underway at Canterbury Cathedral as Justin Welby is enthroned as the Archbishop.
The Archbishop of Canterbury heads up the Church of England and oversees vicars from all over the country.
Around 80 million people around the world are part of the church and there's been an Archbishop of Canterbury for more than 1400 years.