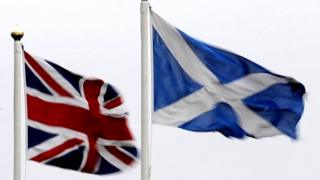 First Minister Alex Salmond has announced that the Scottish independence referendum will take place on 18 September, 2014.
Voters will now have until then to decide if Scotland should be an independent country?
The Scottish government said it was a historic day, but opposition parties have accused the SNP of keeping voters in the dark for too long.
Scotland has been united with England for more than 300 years.
Scotland has already got its own parliament and decisions over many things such as education, police and transport are made there.
But some things such as national security and foreign policy are decided by UK politicians in Westminster.