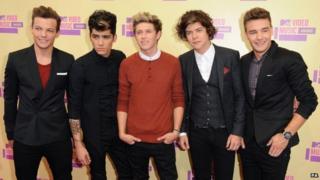 One Direction have announced that their movie will be called This Is Us.
Simon Cowell, who is the boss of One Direction's record label, said the film will be "access all areas".
The movie, which is being shot in 3D, is directed by Morgan Spurlock.
He's the guy behind documentaries like Super Size Me, which looked at the effects of eating nothing but fast food.
This Is Us is due to be released in August 2013.