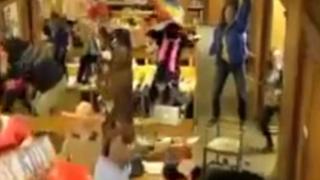 A librarian at Oxford University has been 'sacked' after students filmed a Harlem Shake video in a library.
Around 30 students from St. Hilda's College, a college in the university, took part in the dance and posted the video online.
It's been reported that the librarian lost her job and up to five students got fined.
Students have said the sacking is unfair and are asking for the librarian to be given back her job.
The college has not commented on the incidents.