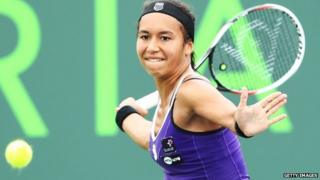 Heather Watson plans to take a break from tennis after losing in the first round at the Miami Masters tournament in America.
The British women's number one says she feels "burnt out".
"I've been thinking about it for a while now and I'm definitely going to take a break from tennis," said Heather.
In February Heather reached number 39 in the world tennis rankings - her highest ever ranking.
But since then she has not won a match.
It's not clear how long the break will be for, but it's thought she'll want to be back for the French Open tournament in May.