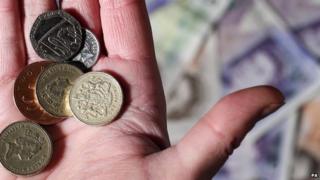 The government has been outlining how the country's money will be spent for the next 12 months in the 2013 budget.
The country's finances have not been in great shape recently, making life tough for many people, and the Chancellor, George Osborne, had to admit that things are still looking pretty gloomy.
He said economic growth in 2013 would be 0.6% - half the 1.2% he predicted four months ago.
But he said it didn't look like we're going back into recession - and that he was 'slowly, but surely, fixing the country's economic problems.'
"If you want to work hard and get on; we are on your side," he added.
The Chancellor plans to cut some of the things the government spends money on to raise cash for big building projects like new roads - to try and kick-start the economy.
He also froze a planned rise in petrol prices, said money for schools and hospitals will be protected - and that some parents will get help to pay for the cost of looking after you guys.
The opposition leader Ed Miliband said that Mr. Osborne's approach hadn't changed since his government came into power - and that the Chancellor's policies aren't working to fix the economy. "Three years on, what does he say? Exactly what he said three years ago."
Key points of the budget
600,000 more jobs expected this year than at same time last year

A planned rise in petrol prices scrapped

Money for schools and the National Health Service will be protected from budget cuts

£3 billion extra money for new construction and transport projects in 2015-16

The costs of care for the elderly will be capped

Parents won't have to pay as much tax on childcare from 2015