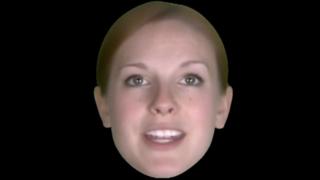 Meet the virtual head that can talk!
This floating head could be the virtual assistant of the future.
Zoe is a computer generated avatar created by scientists at Cambridge University.
She's controlled by a touchscreen and can read out any text you type in. She can even express emotions in her voice!
Computer avatars like these could one day appear on mobile phones as a virtual assistant and read out our text messages.