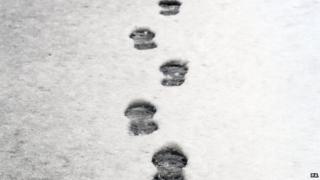 More than 100 schools have been closed because of heavy snow in Scotland and parts of north-east England.
Schools affected include those in the north east of Scotland as well as in West Lothian and Kinross.
Conditions in parts of the country are expected to get worse throughout the day.
The Met Office has issued amber alerts for some areas and gale force winds are forecast.